Daniel Smith's journey to Texas Heart; crafting a compelling tale of change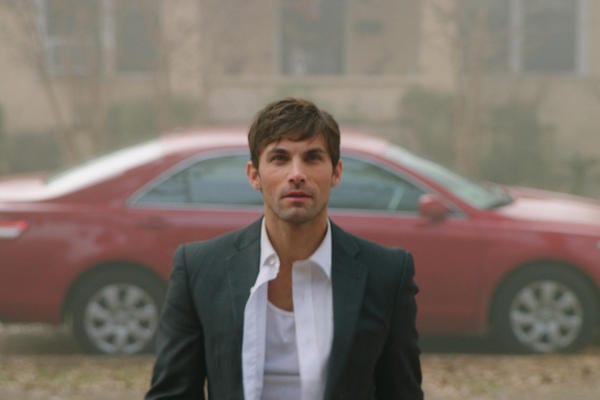 indieactivity: What is your film about?
Daniel: TEXAS HEART is a thrilling, heartfelt crime story about a former mob lawyer on the run who finds redemption by saving a young autistic man accused of murder. The film began as an informal, unexpected moment a few years ago when I reconnected with a childhood friend, Nick Feild. Once we discovered the huge storytelling potential of our shared and vivid memories, it turned into a lively and exciting writing collaboration and ultimately a very serious film project.
indieactivity: Tell us about the festival run, marketing and sales
Daniel: Our festival run focused on 'audience-friendly' fests with which, we felt, our film would resonate: Oxford (MS), Albuquerque, Durango, Austin, etc. Given the fish-out-of-water focus of the film (with Erik Fellows playing the lead character, Peter Franklin, the mob lawyer stuck-ass in a forgotten Texas town), we wanted our poster work and marketing to reflect the relatability and universality of a certain sort of small town redemption story. And it worked. We won best pic at Albuquerque and Durango and served as the featured film at Oxford where we had a sell-out crowd. We also scored nicely after our LA opening at the Arena Theater with Gary Goldstein's strong review in the LA Times. More recently our film had its international premiere this summer at the Shanghai Int'l Film Fest. Our distributor, Indie Rights, sold the film to China and this was a good way of showcasing the film there. Currently the film is available on Amazon Prime, iTunes, Fandango, Vudu, and all other major digital platforms. It was released as a DVD in October 2016 and is available via Amazon, Best Buy, Barnes & Noble, and Target.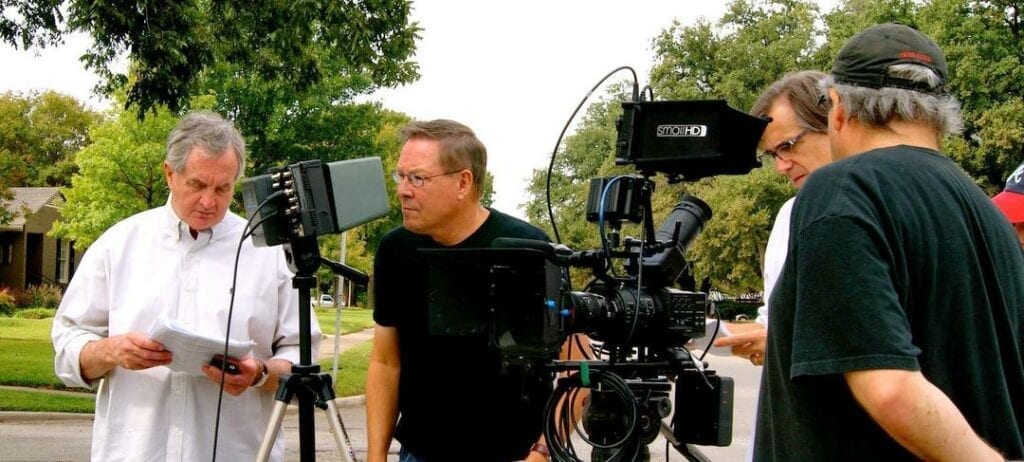 indieactivity: Do fill in the 'Dramatic Feature' below
Daniel:
– Director: Mark David
– Producers: Daniel Blake Smith, Richard Feild, Mark David, Daniel Wood, Per Ericson
– Budget: $200K
– Financing: Private equity plus tax incentives from state of Mississippi
– Production: December 2014, shot in Mississippi
– Shooting Format: Alexa
– World Premiere: Arena Theater, Los Angeles June 2016
– Awards: Best Picture, Albuquerque Film Festival and Durango Int'l Film Festival
– Website: Texas Heart Facebook and Texas Heart Website
indieactivity: Give the full Official Synopsis for your film?
Daniel: Logline: (Thriller) A corrupt Miami attorney fleeing the mob (after losing a case for them) seeks refuge in a small, forgotten Texas town where he stumbles upon a powerful reason to do good.
TEXAS HEART tells the story of PETER FRANKLIN, a crooked lawyer who's caught up in a loveless existence, loses a critical case for the mob, and runs off to hide out in a backwoods Texas town. There, after changing his name to Frank Stephens, he quickly encounters a compelling story involving a young man, TIGER MILLS, who's falsely accused of killing a beautiful girl, ALISON BLEVINS. Tiger, despite being 'mentally challenged,' nurses a private love for Alison who meanwhile is dating Tiger's younger brother, ROY, a good-looking, testosterone-driven football star on the local high school team. After an angry fight with Roy, Alison goes missing but compelling evidence (including the girl's blood-stained clothes found in Tiger's truck) points to Tiger.
Watching this crisis over a missing (and presumed murdered) girl unfold right before him is Frank who is himself hiding out from the mob in an abandoned house across from the Mills. Frank soon faces an agonizing choice: ignore the case in order to remain anonymous and far from the prying eyes of the mob that are still relentlessly pursuing him or reach out and try to save the young man. After a shocking twist in the case, Frank makes a choice that changes everything–for the young man and for himself.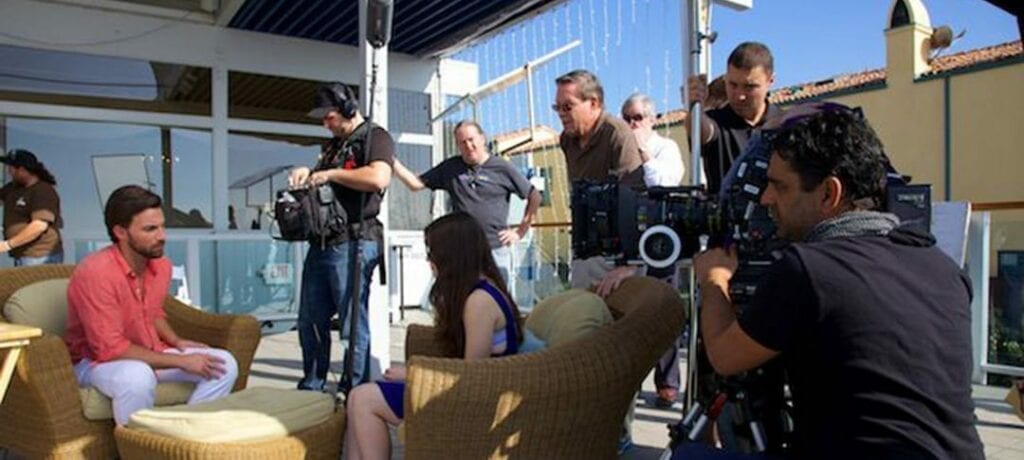 indieactivity: Development & Financing?
Daniel: This story began when I reconnected with my childhood friend, Nick Feild, from our days growing up in north Texas. We had encountered so many fascinating characters in our small town that we decided 'we should write a book.' But then, given my impulse to find a cinematic story to tell, we quickly morphed our many discussions into the makings of a feature narrative film. Over the course of a couple of years we traded notes, phone calls, and script drafts (Nick is a financial analyst who now lives in San Antonio; I'm an expatriate Texan who now lives in St. Louis) until we finally had a solid script. The plot for TEXAS HEART is thoroughly contemporary (and fictional), but many of the characters are based on real people we met and loved (ok, a few we sort of hated) growing up.
Our script done, the next step was finding a way to get the story more easily 'seen' than simply through script submissions to various producers/production companies. We settled on putting together the financing to make a really strong promotional trailer for the film. So we co-invested in a modest but very professional trailer, based on our story, which we shot in north Texas in late 2013. We cast it with the best professional talent out of the Dallas area (including an actor who'd played a featured supporting role in the recent Indie hit, WINTER'S BONE) and once it was edited with evocative music we began pitching it to producers and prospective funders. We found that it was far easier to get industry people as well as finance folks to watch a 3 minute trailer rather than read a 100 page script.
We also made the strategic decision to invest some of our own money in the film to be "the first oars in the water," hoping that by having our own skin in the game first, we'd be more effective in attracting additional investors. It worked. Nick and I probably put up close to 40% of the budget; the rest came from other individual investors who our director, Mark David knew (and who loved his work). The final bit of the financing came from the State of Mississippi (where we ended up shooting the film) which offered a 30% tax rebate production plan. A Biloxi bank collateralized our "Mississippi spend" upfront (which was roughly 1/3 of the overall budget) so we could use that money (as a low interest loan) with which to actually MAKE the movie.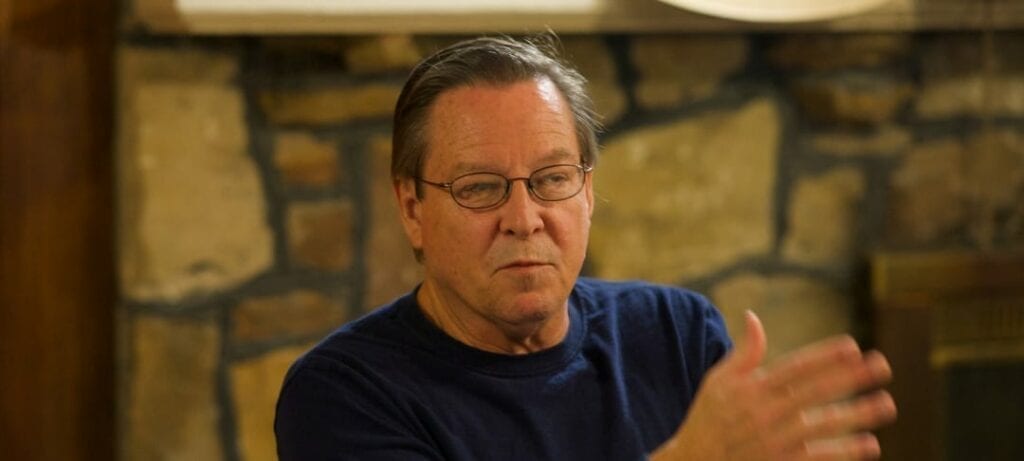 indieactivity: Production?
Daniel: We had a 3 week schedule in December 2014 for shooting the film, all of it on location in Charleston, MS. Finding the right locations that 'looked like small town Texas' took time but we found it in the somewhat rundown town of Charleston. Amazingly (and quite happily for our low budget team), we incurred a total of ZERO location costs! The people of Charleston, as well as nearby Oxford, where we shot some court scenes, were wonderfully cooperative and no one (!) charged us a penny to shoot in any of our dozen or more locations.
We brought in actors that we'd cast via our NYC-based casting director as well as personal contacts our director, Mark David, had. Thus we put together a strong cast that included John Savage (THE DEER HUNTER), Lin Shaye (INSIDIOUS), Daniela Bobadilla (THE MIDDLE), and Jared Abrahamson (HELLO DESTROYER). It was not easy scheduling all the various shoot dates for actors being flown in to MS from LA, NYC, Vancouver, etc.—making life very difficult on our production coordinator—but we got it done, if just barely. (We also had a final scene in Malibu that we shot in January.)
Editing, which began in the early spring of 2015, became an intense but highly productive 6 month enterprise. Intense because we recut the film to make it more of a thriller than the mostly straight-forward drama it looked like in the raw footage. Mark David's familiarity with the pacing and feel of a thriller like this helped immensely—though we certainly had our share of creative differences here and there. Productive, in that we had to make a couple of calls to investors to increase their contributions (which, happily, they did) to cover some special effects, and additional editors we needed to hire.
We got a very rough first cut done by June 2015 which Nick and I showed informally in our home town of Wolfe City, Texas (the inspiration for the film's fictional town of "Juniper", Texas). The locals loved it but we also saw places to cut as we desperately wanted to get the film as close to about 100 minutes as possible: at this point it was closer to 120.
By August it was down to the desired length and we went into picture lock and hired a first-rate composer in LA, Chad Rehmann, who put together an extremely evocative score for the film. Can't overestimate the power of a good score in establishing the feel and impact of a film. In September 2015 we finished ADR and by early October we had a finished film at the length we wanted.
indieactivity: Festival Preparation & Strategy?
Daniel: We decided AGAINST even trying to compete at the absolute top tier festivals—Sundance, Cannes, and Toronto—as we simply didn't have a sufficiently A-list cast nor a truly experimental, 'edgy' film to attract programmers at those kinds of fests. Instead, in TEXAS HEART, we had a real 'audience film'—one that we were convinced moviegoers would love and create strong word of mouth for.
So we decided on a second-tier festival run in places where a story like ours might resonate: Austin, Albuquerque, Oxford (MS), Durango, etc. Winning best picture in January 2016 at the Albuquerque Film Festival and the Durango Int'l Film Fest, then attracting sellout crowds at the Oxford Film fest the next month, got us requests from other, somewhat lesser fests, as well as heightened visibility among distributors we were then trying to choose between.
(Much later—in the early summer of 2017, we had our international premiere at the Shanghai Int'l Film Festival in China.) We employed a film publicist for our LA premiere, at the Arena Theater in June, whose help led to a sell-out crowd opening night. We ran for two weeks at the Arena, propelled in part by a very strong review we got from the LA Times' Gary Goldstein.
indieactivity: The Release?
Daniel: We had attended AFM in November 2015 to check out potential distributors. We had LOTS of meetings—more than a dozen—as many of the distributors loved our trailer and felt they could successfully market/distribute the film. But there were NO MGs (minimum guarantees) available. That bummed us out initially, but unless you have either a hot genre film (thriller, horror, sci-fi), a film with huge A-list cast, or a film that's garnered awards at top-tier fests, then indie straight dramas or comedies are simply not going to draw any upfront money.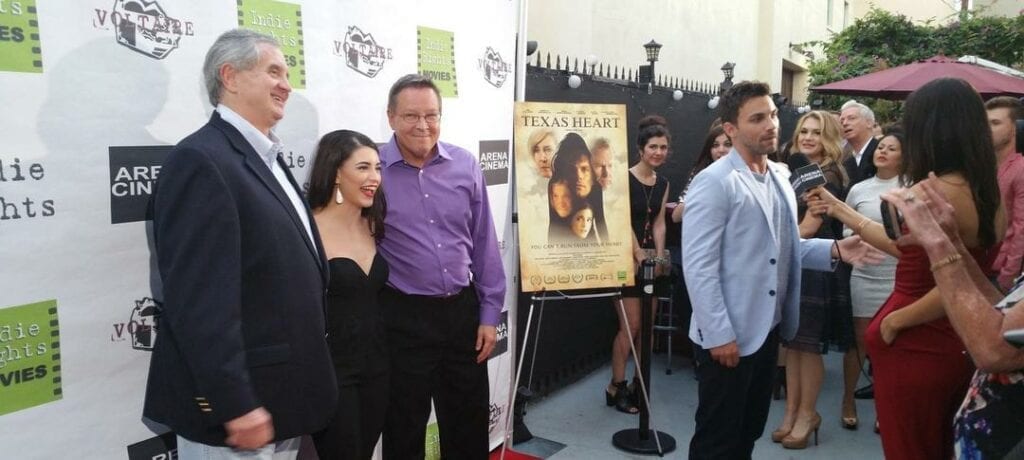 So we made a deal with Indie Rights, which focuses on strong low budget (even micro budget) indie films. Their straight-talking, transparent approach—a welcome relief to all the deceptive pitches we'd heard from many distributors at AFM—convinced us to sign up with them. We released the film officially with Indie Rights in June 2016, using our very successful LA premiere and enthusiastic LA Times review to as much advantage as possible. With Indie Rights, the release was focused on getting on to all the major digital platforms—especially Amazon (Amazon Prime in particular), iTunes, Vudu, Fandango, and all the others. In October 2016 we released the DVD on Amazon, Best Buy, Barnes & Noble, and Target.
indieactivity: Advice from the Filmmaker?
Daniel: First, it's a cliché but it's true: in indie filmmaking (and it should be this way in studio films) make sure that the story is king. Nick and I wrote a script that not only mattered to us but that we felt audiences would love. Years ago, when I was attending a WGA conference in LA, Chris Moore, producer of Project Greenlight, Good Will Hunting, American Pie and many more, wisely told us as his big piece of advice: 'don't forget your audience.' A lot of indie filmmakers, caught up in the brilliance of their own ideas and the clever filmmaking shots they're employing, fail to heed that simple wisdom.
Another piece of advice would be never lose sight of what inspires you in the first place to tell a particular story—because that inspiration, if constantly invoked, will likely lead to a better film and will help you persevere through the many ups and downs that all film journey end up taking. Finally: as we all know, film is a collaborative enterprise, so be careful to partner up with good people with integrity, as well as talent. Sounds simple enough, but a lot of projects come apart because there's a lack of trust between the partners. Find good people who share your vision and then go for it! Good luck!