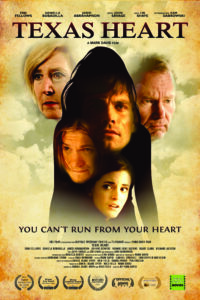 TEXAS HEART tells the story of Peter Franklin, a crooked lawyer who's caught up in a loveless existence and runs off to hide out in a backwoods Texas town.
There, after changing his name to Frank Stephens, he quickly encounters a compelling story involving a young man who's falsely accused of killing a beautiful girl. Frank soon faces an agonizing choice: ignore the case in order to remain anonymous and far from the prying eyes of the mob that are still looking for him or reach out and try to save the young man.
After a shocking twist in the case, Frank makes a choice that changes everything-for the young man and for himself.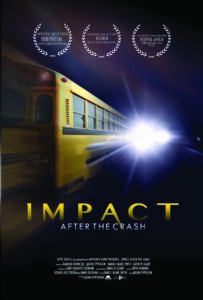 Whose life hasn't in some way-through family or friends or a friend of a friend been touched by the calamity of drunk driving? Our film explores this problem not by waving an accusatory finger at those who drive drunk even though such a gesture might be deserved but instead by taking viewers inside one of the most catastrophic drunk driving episodes in American history; the tragic bus crash in Carrolton, Kentucky, in 1988. But more than that, we take viewers beyond the "impact" to a place of recovery and hope and inspiration.
Our mission with this film is not only to inspire others by providing an in-depth look into the lives of the families of this crash, but also to promote responsibility and proper decision making when it comes to the consumption of alcohol. Please consider supporting us in our mission.
The feature documentary, IMPACT: AFTER THE CRASH, explores the horrific Carrolton, Kentucky bus crash of May 14, 1988, which killed 27 people (mostly children) and injured nearly three dozen others, making it the worst drunk-driving related accident in U.S. history. The Kentucky tragedy became nationally known, not only because of the devastation it caused, but also because this incident gave prominence to the then-fledgling national anti-drunk driving organization, Mothers Against Drunk Driving.
Our documentary will take viewers back to that fateful night– including a dramatic and powerful recreation of the accident– and then explore how those who lost family and friends have over the years both suffered and recovered from their pain and losses. Bus crash survivor-turned-UK Football Star Harold Dennis provides the emotional center of our documentary, which will also reveal numerous other personal stories of loss and heroic rejuvenation, of fear and love, struggle and hope. The film will offer a stirring and compelling exploration of what it means to try to recover your life, when in an instant, everything is turned upside down.
As the minister who delivered the memorial message to survivors and relatives of those killed in the accident observed, the crash could become not simply a moment of destruction and loss, but a time of deliverance and new beginnings. For Harold Dennis, among several others, it did. Their courageous response to tragedy is an example to us all. IMPACT: AFTER THE CRASH delivers that powerful message by following the lives of several survivors and kin who suffered deeply from the incident but found the will to begin their lives anew.
Directed by Kentucky's celebrated young filmmaker, Jason Epperson (ON THE LOT, UNREQUITED) and written and produced by Emmy-nominated writer and historian, Daniel Blake Smith (FEBRUARY ONE, KENTUCKY–AN AMERICAN STORY), IMPACT: AFTER THE CRASH tells a moving, universal story about the precariousness of life and the power of change.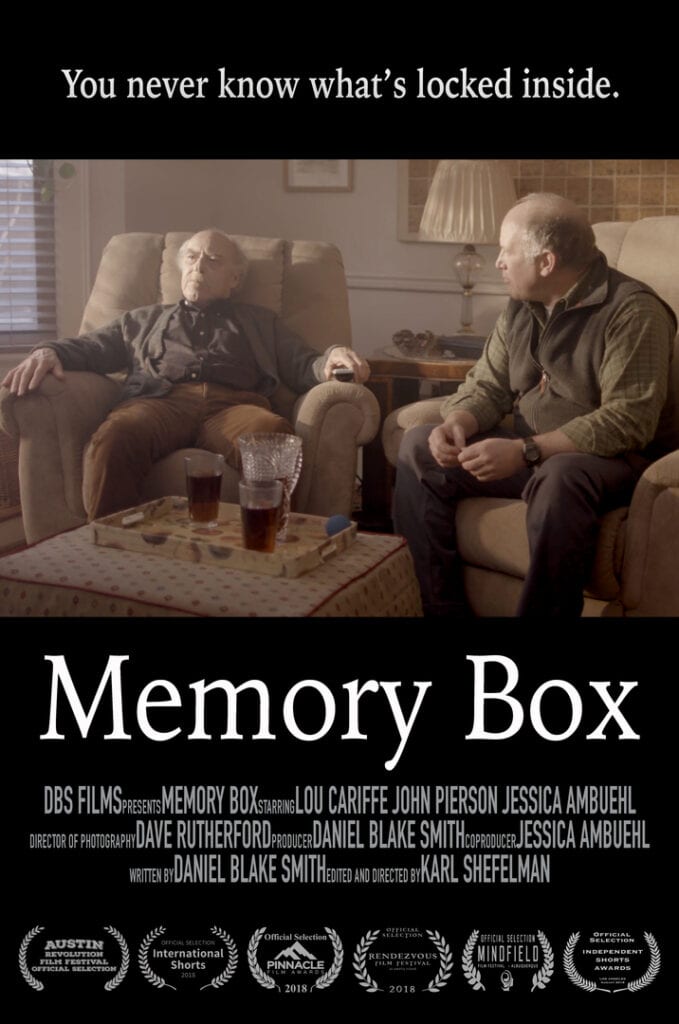 A visit to a loved one leads to a shattering revelation.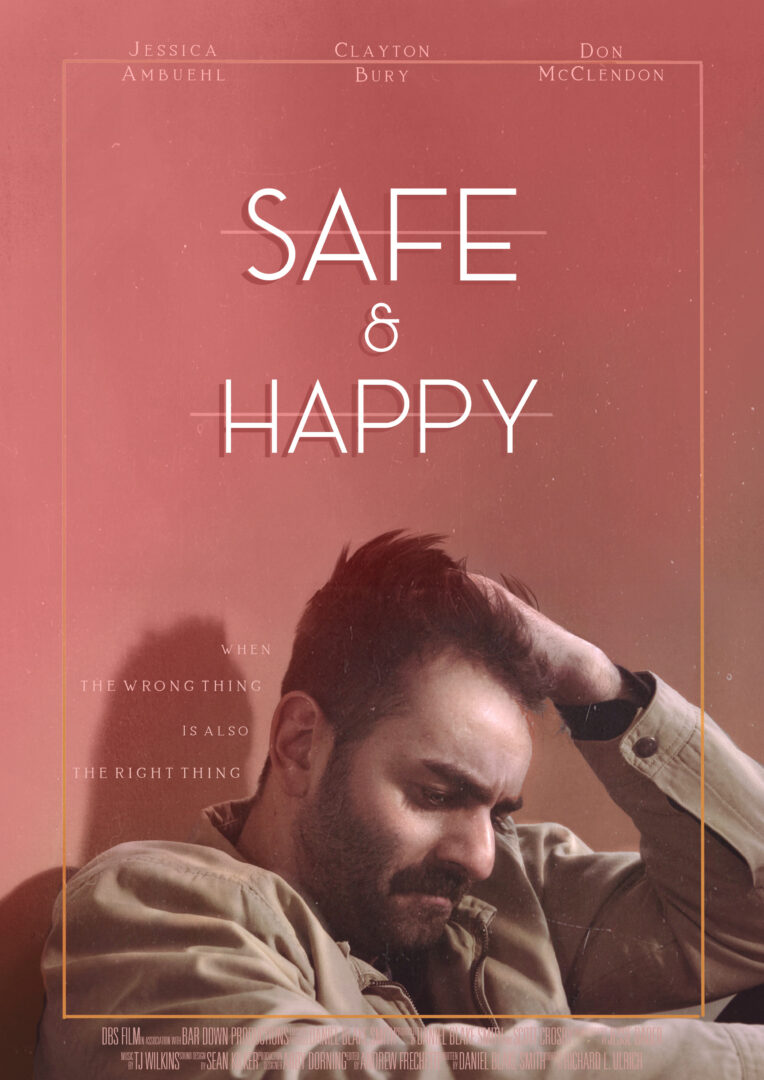 An ex-cop who for years has kept an explosive secret from his wife and the world is suddenly exposed at a critical moment-with life-changing consequences.
Black Indians: An American Story

"Black Indians: An American Story" (as seen on ABC) brings to light a forgotten part of Americans past – the cultural and racial fusion of Native and African Americans. Written by Daniel Blake Smith and narrated by James Earl Jones, "Black Indians: An American Story" explores what brought the two groups together, what drove them apart and the challenges they face today.
Award of Distinction, Indian Summer Festival 2005
Cine Golden Eagle 2002
Crystal Award of Excellence, Communicator Awards 2002
Best Documentary, Native American Music Awards 2002
Aurora Gold Award 2001
A society that wants to build the future must know its past, its real past, as it was." But what if that past had been lost, forgotten, hidden, or denied? "Black Indians: An American Story," explores the issue of racial identity among Native and African Americans. This in-depth documentary examines the coalescence of these two groups in American history.
Discounted, and often ignored by mainstream America, these minority peoples have often shared a common past. However, with their heritage ignored and their contributions denied they are all but invisible at the dawn of the new millennium. It was a black and white world in the early days of the Republic and little or no thought was given to people of mixed race, especially if they looked "black." "We were told 'if you could pass for white, that's who you'd be; if not, it was usually better to be identified as black than Indian,'" recalls Executive Producer Steven Heape. "It was this kind of thinking that later led to 'pencil genocide'-changing one's race on a birth certificate to fit the skin color of the child." DVD - Running Time 60 minutes.
The Trail of Tears: Cherokee Legacy

Known worldwide as "The Nammys" - Nama (Native American Music Awards) is an ultimate celebration of music & video honoring the outstanding achievements of today's leading Native American artists. The Trail of Tears: Cherokee Legacy, written by Daniel Blake Smith, explores America's darkest period: President Andrew Jackson's Indian Removal Act of 1830 and the forced removal of the Cherokee Nation to Oklahoma in 1838. Nearly a quarter of the Cherokee National died during the Trail of Tears, arriving in Indian Territory with few elders and even fewer children.
Presented by Wes Studi and narrated by James Earl Jones, "Trail of Tears Cherokee Legacy" has already captured an impressive array of awards, including:
Silver World Medal for History, New York Festivals 2007
Silver Film Award, Telly Awards 2007
Best Documentary, American Indian Film Festival 2006
Founder's Award, International Cherokee Film Festival 2006
Best Documentary DeadCenter Film festival
Best Feature Documentary Native American Music Awards Platinum
Best of Show Aurora Awards Winner AEGIS Awards
FEBRUARY ONE: THE STORY OF THE GREENSBORO FOUR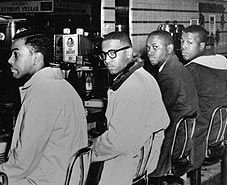 In one remarkable day, four college freshmen changed the course of American history. February One tells the inspiring story surrounding the 1960 Greensboro lunch counter sit-ins that revitalized the Civil Rights Movement and set an example of student militancy for the coming decade. This moving film shows how a small group of determined individuals can galvanize a mass movement and focus a nation's attention on injustice.
Terror of the Soul: ​​Edgar Allan Poe

His name conjures up images of premature burial, black cats, forbidden crypts, and crumbling old houses where terrifying secrets dwell. Almost one hundred and fifty years after his death, Edgar Allan Poe's prose and poetry continue to frighten, influence and inspire writers, composers, artists, poets, and readers all over the world. Despite the very small amount of recognition he received during his lifetime, Poe is today considered one of America's greatest writers. In this PBS film written by Daniel Blake Smith , Poe and his work come vividly to life.
Born on January 19, 1809, Poe was the son of professional actors in Boston, Massachusetts. After his mother passed away, his father left, orphaning him at the age of three. Separated from his brother and sister, he went to live with a well-to-do family in Virginia. The Allans (from which Poe took his middle name) brought him to England and provided him with a strong education, but were resistant to his literary aspirations. By the time he attended the University of Virginia, he had already begun to grow apart from his guardian, John Allan. After losing most of his money to gambling, and becoming estranged from the Allans, Poe left college and enlisted in the United States Army.
There he progressed rapidly, becoming a sergeant major. It was then that he self-published his first book, TAMERLANE AND OTHER POEMS. Like most of Poe's publishing efforts, this book was met coolly by the literary community. After his discharge from the Army, Poe worked briefly at West Point and then moved to Baltimore where he found work as a reviewer and literary editor. In 1833, he married his thirteen-year-old cousin and moved her and her mother to Virginia. Throughout the late 1830s and early 1840s, Poe wrote much of his best work, including THE NARRATIVE OF ARTHUR GORDON PYM and the stories "The Fall of the House of Usher," "The Murders in the Rue Morgue," and "The Gold Bug."
While other writers of the time were writing straight forward realistic representations of life in America, Poe was concerning himself with the subconscious— dreams, nightmares, and the unspoken. His work plumbed the depths of human fears and desires, often allowing the "reality" of the stories to fade away and make room for a reality only found within the mind. Though he had a handful of admirers, Poe's interest in the unspoken and psychological left him unable to successfully sell his work. To support his new wife and mother-in-law, Poe moved to New York and took a number of jobs as a magazine editor, working at publications including NEW YORK MIRROR, BURTON'S GENTLEMEN'S MAGAZINE, and GODEY'S LADY'S BOOK. Though both his skill as an editor and administrator were exceptional, he often found himself at odds with others within the literary world.
He was a heavy drinker and rarely lasted more than a year and a half at any one job. In 1844 Poe received some attention for his masterful poem "The Raven." But with the slight advances in his career during the mid-1840s also came the setbacks of his continued drinking, employment problems, and most of all, the ill health of his wife, Virginia. In January of 1847 his wife died, and Poe returned to Virginia. There he continued to write, producing one of his masterpieces, "Eureka." On a trip back north to New York in 1849, Poe stopped in Baltimore where he was found on October 3rd, passed out on a street outside a bar. He died four days later. Though some have suggested foul play, no one is exactly certain of the circumstances of his death. Sadly, it was not until years later, with the help of French poets such as Baudelaire, that Poe's rank as a great artist became solidified. A man profoundly ahead of his time, Edgar Allan Poe pointed to the mysteries of the psyche, to the dark truths that float in our dreams, to our unredeamable fears; and for this, the art of writing will remain eternally grateful.
Kentucky — An American Story

A thought-provoking documentary narrated by Ashley Judd examines how Kentucky history mirrors the larger American experience. Directed by Academy Award-winning filmmaker Paul Wagner.

"Envisioning Home" is a feature length documentary film exploring the personalities and accomplishments of two imaginative leaders, two agents of change in the world of public housing. Beginning with the 1968-69 tenant strike these two wildly different people came together in St. Louis and began to forge a vision for transforming the way we think about affordable public housing.
By inspiring resident and family empowerment while creating more humane places to live, they showed how individuals can make a difference, invigorating individual lives and building vibrant neighborhoods and communities from distressed central cities. A remarkable, homegrown leader during the tenant strikes, Jean King met Richard Baron, a legal aide-turned-visionary planner and developer (co-founder/chairman, McCormack Baron Salazar).
Together they helped change the face of inner city life in St. Louis and beyond. With production nearly completed, "Envisioning Home" should be ready for premieres and festival submission in September.