Danny Fenton and Dawn Robinson, two twenty-something misfit dreamers, are on the run. Fleeing their down-and-out-existence in backwoods Tennessee, they look for a new lease on life in the big city. Danny hopes to lift them both out of some disturbing relationships and sketchy jobs by becoming a private investigator. Dawn schemes to open her own restaurant, 'The Dawn of Good Eats.'
But their freshly invented lives soon clash with the dangerous connections of their past: Dawn finds herself entangled in an illegal scheme that Danny accidentally exposes in one of his investigative efforts. The very person Dawn loves the most becomes the person whose discoveries directly threaten her dream.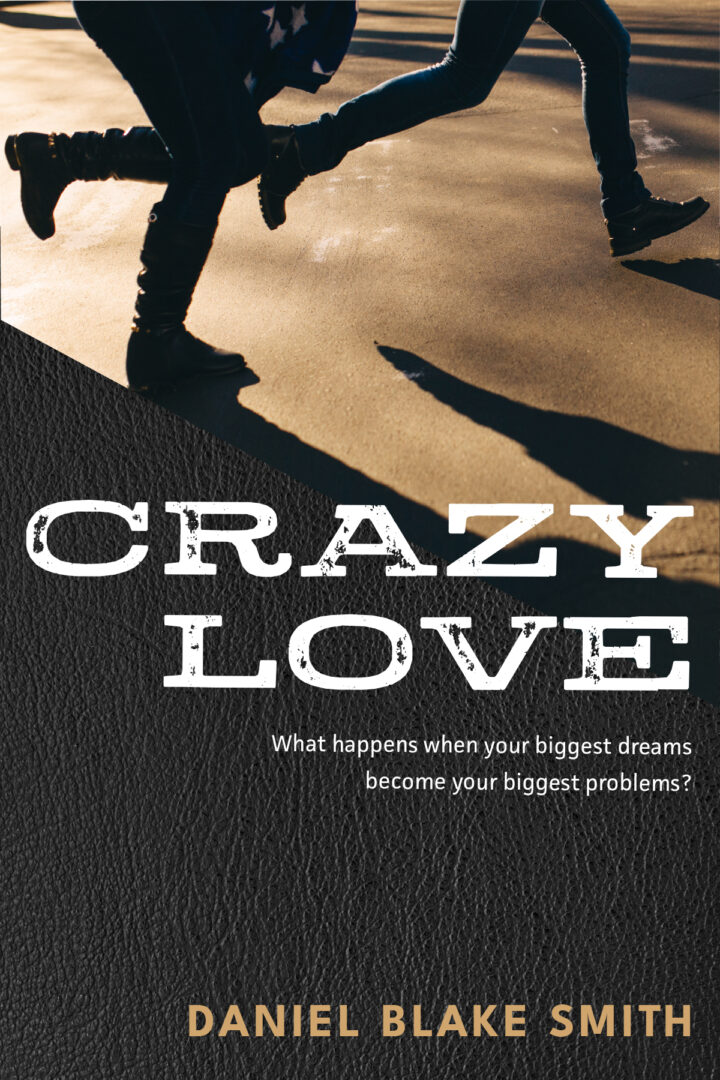 In spite of the world's struggle and sorrow, life sometimes shows us the wonderful.
Brian Fenton's life is falling apart. A professor at a failing "directional college," Brian suddenly learns he must either take early retirement or double his workload. As he confronts the embarrassment of his job going south, Brian discovers that his loopy son, Danny, is paying a surprise visit-which can only mean a hand out for money and a need to crash. To top it all off, Brian is fielding frantic calls about his aging father who's declining rapidly with dementia. Once a family doctor in Juniper, the small Texas town where Brian was raised, "Doc Fenton" is going down fast-forcefully reminding Brian of his own mortality and the painful issues separating him from his domineering father-a man his loving wife calls "Mr. Wonderful."
When Brian's father passes, the gathered Fenton family partakes in a volatile small-town Texas funeral-at once hilarious and poignant-which produces startling revelations about Doc Fenton that propel Brian and the whole family into a new direction, a new path forward.
In the engaging vein of Ann Patchett's Commonwealth and Jonathan Tropper's This Is Where I Leave You, Daniel Blake Smith's debut novel is at once a comic and heart-wrenching family saga. It offers a piercingly honest window into how we struggle to make sense of ourselves, our families, and our life purpose. If we're lucky, we discover Mr. Wonderful.
"Mr. Wonderful, by Daniel Blake Smith, is the touching tale of Brian Fenton, a college professor in the throes of a crisis like none he has ever faced. . . Smith weaves an intricate story of love lost between parents and children. . . . I have to give Mr. Wonderful an emphatic 5 stars out of 5. Smith's use of the alternating first person points of view creates a deep connection between readers and characters. The Fenton family and their trials are not to be missed." 
Literary Titan
"A character-driven literary novel, Smith writes flawed but fascinating characters. There are many amusing and poignant moments that will be having you nodding your head in recognition, and this breezy relatability propels the novel along. Mr. Wonderful is a comforting read because of its core humanity, and for how Smith skillfully crafts recognizable characters." 
Self-Publishing Review
"A man's struggle to keep his family and his life from falling apart plays out artfully in author Daniel Blake Smith's novel Mr. Wonderful. A dramatic look into the life of modern academia and the struggle of a family man with an ailing father, a troubled adult son and a strained job put him on a path of self-discovery. This book was fantastic. The writing was honest and vivid inits imagery. Delving into themes of hope, dreams and challenging the definition of family, this story takes the reader on a journey with the characters not only to discover themselves but their place in the world.
It's a breathtaking study of family relationships, the complicated ties we have to family and how the past can affect the present and the future. Mr. Wonderful is a brilliant read that deserves your attention." 
 Author Anthony Avina's Blog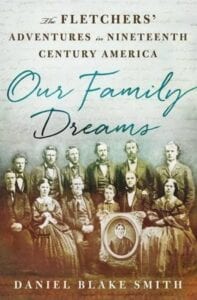 In the early years after the Revolution, Americans were on the move, seeking to establish a new way of life. And, more than the church or the school or the courthouse, it was the family that nurtured the American Dream.
In this novel-like narrative, Daniel Blake Smith vividly brings to life the Fletchers, a family of loving, ambitious, at times insecure pioneers who scattered across the vast expanse of post-revolutionary America but kept in touch through letters despite their wildly different life paths. On a hard scrabble farm in Vermont, the patriarch, Jesse Fletcher, struggled with debt and depression but managed to educate his children, especially his son Elijah, a Yankee who moved to Virginia, shocked by the horrors of slavery but then seduced by the plantation lifestyle. Another son, Calvin, left at age 17 for Indianapolis to become a self-made lawyer, banker, and a prominent citizen and passionate abolitionist. The grandchildren include Indiana, a women's education activist who donated her home to create Sweet Briar College; black sheep Lucian, who went to California to join in the gold rush; and physician Billy captured as a spy during the Civil War.
Through letters and diaries, we find that the Fletchers appear surprisingly similar to us; they dream, fret, fight, and love. Despite numerous heartaches and setbacks, their spirit of enterprise, sacrifice, mobility, and education endures as American values to this day.
"Ambition animates Daniel Blake Smith's sweeping account of a nineteenth-century American family, but the genius of Our Family Dreams turns on the inner doubts and unfulfilled visions that decorate the Fletchers' as well as our own 'American Dream'-in ways readers will find at once eerily familiar and utterly astounding."
-Emily Bingham, author of Irrepressible: The Jazz Age Life of Henrietta Bingham
​"Superb...Smith goes beyond A-Z to enfold us within the saga of a family at home in The New World since 1630...a page turner."
-Rita Kohn, NUVO, Indianapolis
"A masterful and vivid retelling...Smith draws the reader into the family's aspirations and fears in a way that emphasizes their similarities to the hopes and dreams of families today."
-Booklist
"A vividly detailed history... Incomparable sources make for an unusually intimate American portrait."
-Kirkus Reviews
"At once eerily familiar and utterly astounding: Ambition animates Daniel Blake Smith's sweeping account of a nineteenth-century American family." Emily Bingham, author of New York Times best seller, Irrepressible: The Jazz Age Life of Henrietta Bingham
"This is an important-even crucial-book.It convincingly dramatizes one of the most important and least-understood factors in the American experience-the power of family in shaping a man or woman's life.Anyone who read Our Family Dreams will come away deeply moved and more than a little wiser." Thomas Fleming, author of The Intimate Lives of the Founding Fathers
"Our Family Dreams is full and thick storytelling. The book takes two brothers and patriarchs named Fletcher across the country and through the 1800s as they swerve from peasantry to property, slavery to abolition, Massachusetts to Virginia to Indiana, Yankee to Confederate, and Yale to Sweet Briar. In their poignant letters, the reader hears a family hope, chat, complain, scold, and weep. A journey of many paths, and much pleasure." Edward Ball, author of Slaves in the Family, winner of the National Book Award
"Love, death, the strife among parents and children-the eternal elements of comedy and tragedy-all emerge vividly in these pages." Henry Wiencek, author of The Hairstons: An American Family in Black and White, winner of the National Book Critics' Circle Award in Biography
"A deeply moving story about Americans on the move, searching at once for home and for advancement. Daniel Blake Smith brings a historian's knowledge of regional subcultures and a novelist's sense of human drama to the Fletcher family's diaries and letters." David Waldstreicher, The Graduate Center, City University of New York, and author of Runaway America and Slavery's Constitution

Cherokee Patriots and the Trail of Tears
The fierce battle over identity and patriotism within Cherokee culture that took place in the years surrounding the Trail of Tears. "An American Betrayal: Cherokee Patriots and the Trail of Tears," written by Daniel Blake Smith, explores the pervasive effects of the tribe's uprooting that have never been examined in detail.
Despite the Cherokees' efforts to assimilate with the dominant white culture-running their own newspaper, ratifying a constitution based on that of the United States-they were never able to integrate fully with white men in the New World. Daniel Blake Smith's vivid prose brings to life a host of memorable characters: the veteran Indian-fighter Andrew Jackson, who adopted a young Indian boy into his home; Chief John Ross, only one-eighth Cherokee, who commanded the loyalty of most Cherokees because of his relentless effort to remain on their native soil; most dramatically, the dissenters in Cherokee country-especially Elias Boudinot and John Ridge, gifted young men who were educated in a New England academy but whose marriages to local white girls erupted in racial epithets, effigy burnings, and the closing of the school.
Smith, an award-winning historian, offers an eye-opening view of why neither assimilation nor Cherokee independence could succeed in Jacksonian America.
"A vivid new history of the 19th-century Cherokee removal and the Trail of Tears. . . . Cherokee leaders such as John Ross, Elias Boudinot, John Ridge and Major Ridge come alive on the page. Numerous little-known Caucasians also emerge as brave defenders of Cherokee humanitarian and land rights. . . . Well-written, well-researched."
-KIRKUS
"Smith has successfully written a history of ugliness that transcends the usual battlefield reports to examine the guts of nationhood and moral governance."
-STEVE WEINBERG, ST. LOUIS DISPATCH
"The Trail of Tears was "a devastating commentary not only on white greed and power but also on the increasing racialized world of Jacksonian America," [Smith] concludes in this splendid re-creation of it and the awful circumstances that made it inevitable."
-THE DALLAS MORNING NEWS

The English were latecomers to America, and their initial attempts to establish an overseas empire met with dismal failure. In 1609, another disaster set the final course of this dramatic history, when the Sea Venture, the ship dispatched by London investors to rescue the starving settlers at Jamestown, collided with a ferocious hurricane and was shipwrecked off the coast of Bermuda. This riveting historical narrative describes how the 150 castaways were seduced by the island's unexpected pleasures for almost a year and were later riven by mutinies when ordered to continue on to Virginia. Ultimately they built boats with their own hands and arrived safely in Jamestown to face the daunting task of rebuilding America's first permanent colony.
"A thrilling adventure story gracefully told"
-KIRKUS REVIEWS
"A well-researched account. . . that paints a vivid portrait of lives packed with daily hardships, from dangerous transatlantic crossings to the realistic fear of being massacred by Indians."
-CHRISTIAN SCIENCE MONITOR
"It's a rip-snortn' story of shipwreck, intrigue, horror, courage, risk, luck and will, and the authors milk it for all it's worth. . . letting the story unfold in all its inherent complexity, tragedy, and suspense. Glover and Smith focus on the tale's human elements and its often harrowing, sometimes inspirational events with appropriate verve."
-PUBLISHERS WEEKLY
"The adventures that Glover and Smith describe are as gripping as those to be found in a historical novel by Sir Walter Scott or a thriller by Alan Furst."
-PITTSBURGH POST-GAZETTE
"In this gripping account of shipwreck, mutiny, perseverance, and deliverance, the epic story of the wreck of the Sea Venture and its consequences for the survival of Jamestown. . . is told for the first time."
-James Horn, author of A LAND AS GOD MADE IT:
JAMESOWN AND THE BIRTH OF AMERICA